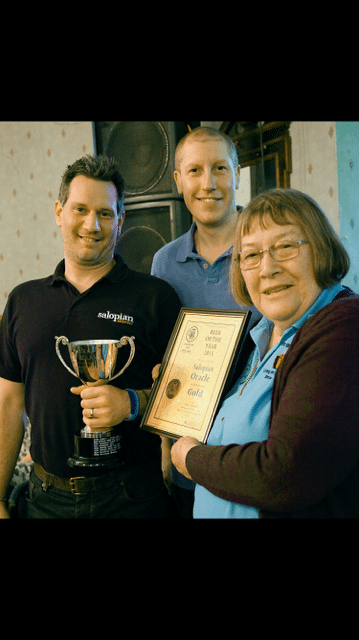 For the second successive year the brewery is extremely proud to have received the Bob Jones Cup for the CAMRA Champion Beer of the West Midlands.
Ian Hughes and Jon Chappell from the brewery were on hand to receive the award and six others at the recent awards ceremony in Aston, Birmingham.
Oracle came out on top in the judging and Automaton also did extremely well in coming third overall.